The Ultimate Cab Lovers Gift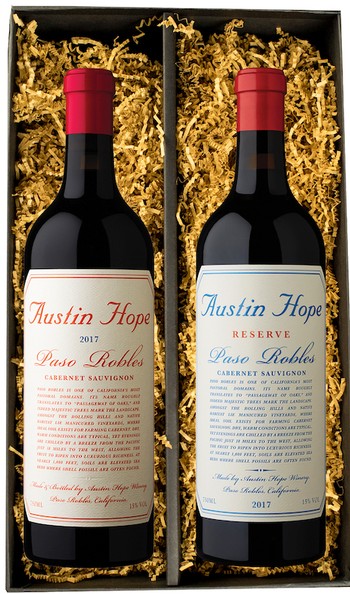 The Ultimate Cab Lover's Gift Set includes a bottle of the Austin Hope Cabernet Sauvignon v 2017 which was recently named the #10 Wine on the Enthusiast 100 for 2019, as well as receiving 95 points and Editors Choice by Matt Kettman of Wine Enthusiast.
The Austin Hope Reserve Cabernet Sauvignon v 2017 is the inaugural vintage of the first Reserve Austin Hope Cabernet Sauvignon. Barrel Select and extend time in new French Oak gives this wine exceptional structure, balance and beautiful tannins.
Both of these important Cabernet's are presented in a beautiful Austin Hope Gift Box.